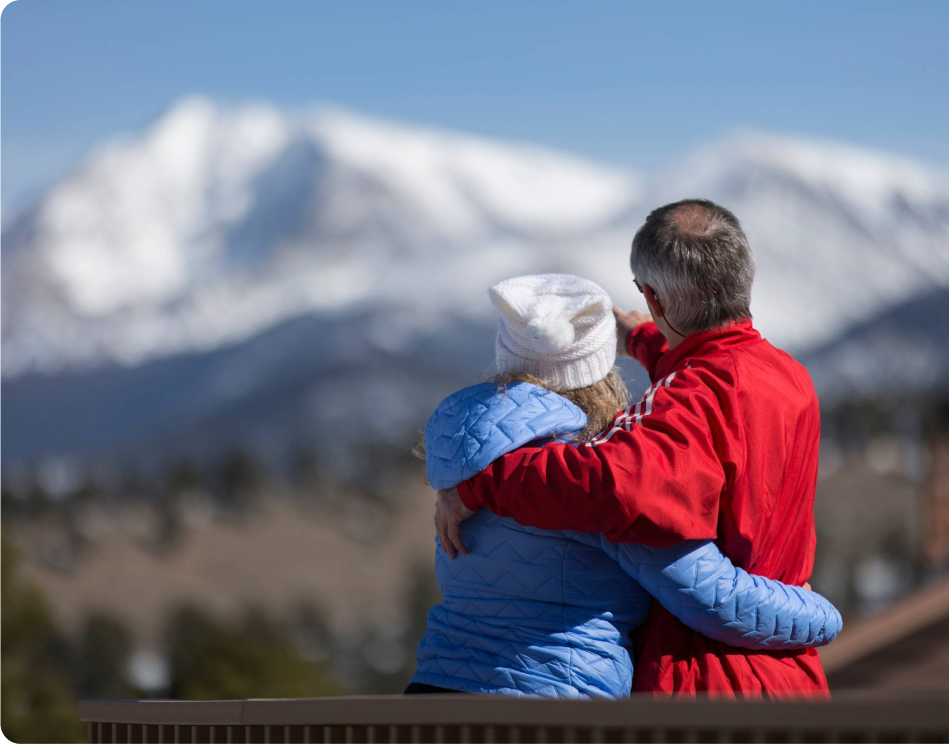 Give Your Time
& Talent!
Volunteer staff at YMCA make a difference! They positively impact our guests, our community, our staff, and each other by sharing their skills and time. As a volunteer you'll work with our seasonal staff, providing them support and guidance. Our volunteer staff have the opportunity to live on the grounds and receive meals in exchange for their hard work and support.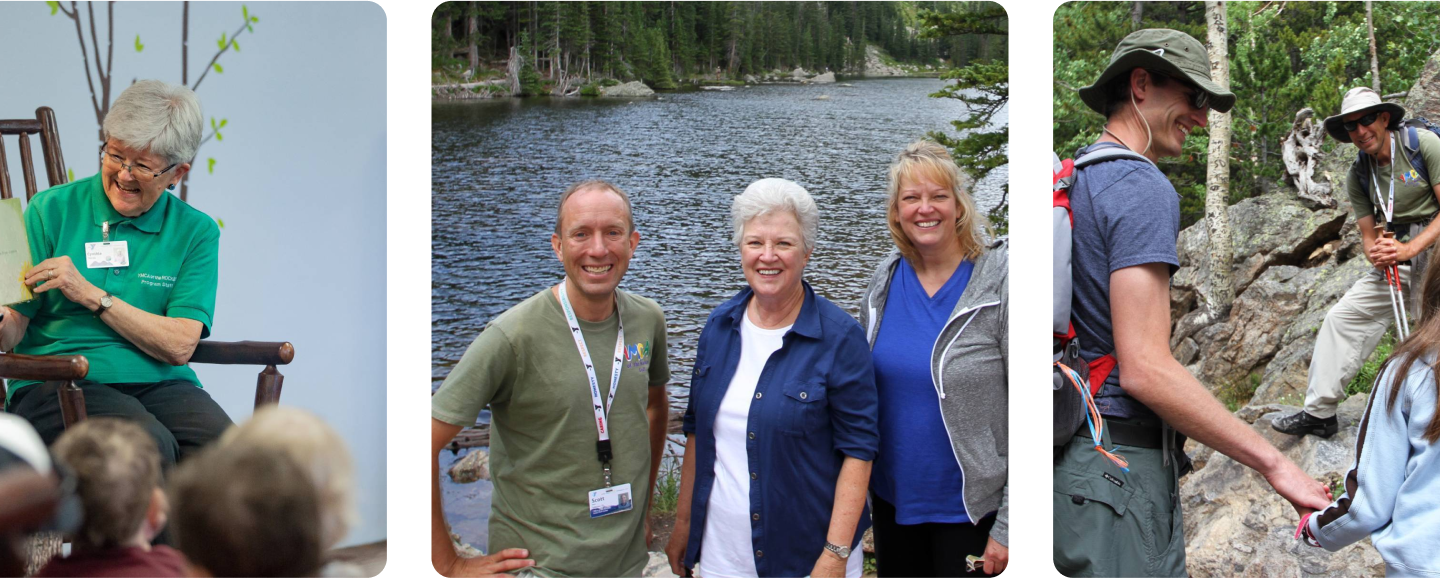 Who We Hire for Volunteer Positions
We hire volunteers who are passionate about our mission, enthusiastic about working with others and committed to making a difference in their community. Our volunteers come from all backgrounds and have a range of skills and experiences. Whether you're a retiree looking to give back, a student seeking to build your resume or someone who just wants to make a difference, we welcome you to join our team of volunteers at YMCA of the Rockies.
FAQ
Our Estes Park Center has a few volunteer opportunities available from October 2023 - May 2024. We do require a 2 month minimum commitment. If you are interested in one of these opportunities, please submit an application here, specifying the dates you are available.
In January and February 2024, we will be placing returning 2023 volunteers for summer/fall 2024 positions. At this time, there are no opportunities for new volunteers at Estes Park Center for summer and fall of 2024.
However, YMCA of the Rockies - Snow Mountain Ranch will be looking for new summer/fall 2024 volunteers. If you are interested in spending time there, please submit your application here.
As part of your employment package, you'll be provided with on-site complimentary lodging. Housing is for staff members and volunteers ages 18 years and older.

At Estes Park Center, staff members and volunteers will be housed in staff dormitories or at Friendship Circle (female only). Married couples and/or domestic partners be housed together upon receipt of proof of marriage or domestic partnership (both persons must be employed or volunteering to live in staff housing). The staff housing includes shared TV lounges with wifi available.

At Snow Mountain Ranch, volunteers are provided with accommodations in Pinewood Lodge, a smaller dorm facility for staff members ages 40+, primarily serving our volunteer community. Rooms are doubles and can accommodate a couple. Each room has a full bathroom. There are TV lounges with a refrigerator and microwave in our staff dormitories. All rooms have a private telephone and internet access.

Also at Snow Mountain Ranch, we offer volunteers the option to stay at Geronimo Campground. All sites have electric hook ups (ranging from 15-50 Amps). while others have additional water and/or sewer. Geronimo Campground is open from mid-May to mid-September.
Absolutely! We want you to explore the beautiful surroundings and take advantage of the Y's amenities and staff discounts at various local attractions. We believe in building healthy spirit, mind and body for all.
We have a zero-tolerance policy for drugs on-property, including marijuana, during your employment with us whether on or off duty. Staff over the age of 21 and older may consume alcoholic beverages only in private rooms within staff housing sleeping accommodations.
Your Future Awaits
At the Y, we are all about finding the right fit. To those looking for a career, an adventure, or trying to figure out what's next, we've got plenty of roles to guide you in the right direction.
View Volunteer Jobs